Bretman Rock has felt Siquijor calling to him, a serendipitous trip that mirrors his own spirit-filled and gut-feel-led journey. Don Jaucian sits down with the internet superstar to talk about being nonbinary, uncomfortable conversations, and knowing your power.
But once he set foot in Siquijor, all of that fades away. Everything that happened in Manila dissolves into the background, as if this island was calling out to him.
A rainbow heralds Bretman Rock's arrival in Siquijor. Far from the island's mystical reputation, the appearance of a rainbow on the lead up to Bretman's Vogue Philippines shoot could only bring good tidings. Bretman arrived in Dumaguete one sunny day in March, his head—partly nauseated from the choppy ferry ride—still swimming after a whirlwind tour promoting his book, You're That Bitch & Other Cute Lessons About Being Unapologetically Yourself.
Watch Bretman Rock Out
"You really feel it… like you just know right away that this is a very special and sacred place," he tells me, now back in his manse in Hawaii, fresh from a dip in a river that morning. "Right out of the pier, it looks so much like Cagayan, like home." Home for Bretman is Sanchez-Mira, where his grandma introduced him to the joys and gestures of vanity. There, he learned about Filipino superstitions from an early age, and where he pretended to be the Filipino superhero Darna and played house with his neighborhood friends not in jungle gyms but in the actual jungle. "All the parents knew if they needed to find their kid, we were probably somewhere deep in the jungle, throwing extravagant weddings in our makeshift treehouses," he says in his memoir.
His recent trip has been the longest Bretman has stayed in the Philippines since he immigrated to Hawaii. But he admits that staying in Manila only made him feel like he was only half in his home country. Because when Bretman thinks of the Philippines, he thinks of Cagayan.
"I'm so glad we went [to Siquijor], that we did a destination shoot because the trip became spiritual for me, almost like the start of an awakening for me and I've always kind of considered myself a very spiritual person. I've always felt very spiritually guided and that's the first time in my life where I felt like my ancestors, rooting me on, cheering me, welcoming me home."
This is a bit surprising if you've only known of Bretman from his viral videos or rapid-fire quips. But there's really more to him than being just memeable. He's already shown a more sensitive side in some of his recent Instagram posts and in MTV Following. But a closer proximity to this big ball of energy reveals a much more charming side, someone who can remember what you wore the first time you met or talk to you with a joke-per-minute count like he's your high school best friend.
The book, though, reveals a different, more complex story of Bretman. He talks about how he traces his spiritualist beliefs from his grandmother Lilang who was an herbalist. She was the first person to encourage him to explore his feminine side. "Without even realizing it, my grandma had given me my superpowers," he wrote in his book. His grandmother, despite their family being Catholic, kept in touch with pre-colonial practice of ancient spirituality, keeping traditional anitos and hiding them underneath Catholic statues. Up to this day, she continues to make her presence felt in Bretman's life. When he consults healers about his chakras, his grandma is there. She is the link that grounds him, whatever he does.
He's been back in Hawaii for two weeks and he's only been out twice—to the gym. He's finally processing what happened during his book tour and it still feels bizarre for him, almost like an out of body experience. "I don't even think my brain knows we did a book tour;" he says, "my brain definitely knows we went to Siquijor though."
It's surprising to hear how someone like Bretman can still feel anxious when it comes to his work, a manifestation perhaps of him being a perfectionist. At 17, he was already a pioneering beauty influencer who went on to win the People's Choice Award for Favorite Beauty Influencer and the MTV Movie & TV Award for Breakthrough Social Star. This is someone who's filmed two seasons of his own MTV Following show and a YouTube Originals show; someone who's rocked the world by being the first openly gay man who appeared on the cover of Playboy; and, more importantly someone who's been invited by and met Rihanna for a Fenty mascara launch.
His book feels like both a celebration and culmination of Bretman's work. In it, Bretman lays out his coming of age from a little bakla (his favored term when identifying himself as a gay person) to being nonbinary in full detail. With credit to his elephant-like memory, he remembers what makeup he first used and how much he made a week from his hickey cover-up business in middle school. The name of his teacher crush, the zodiac signs of his school friends, how Hawaii smelled like the first time he arrived (Irish Spring soap), what their first stop was from the airport. It's all in there.
As a gay man propping up skits and iconic exchanges on TikTok, it might be easy to dismiss his book as a comedic memoir, but Bretman's story is a story of defiance: a story of resisting conventions that have been thrown on the face of every Filipino gay person. In his study of Philippine gay culture, the academic and author J. Neil Garcia writes, "Stereotypes of the loud and funny f*****, as well as of the darkly moody and vengeful tomboy are, for a long time now, the only images heterosexuals have had of homosexuals; and more tragically, the only images homosexuals have had of themselves."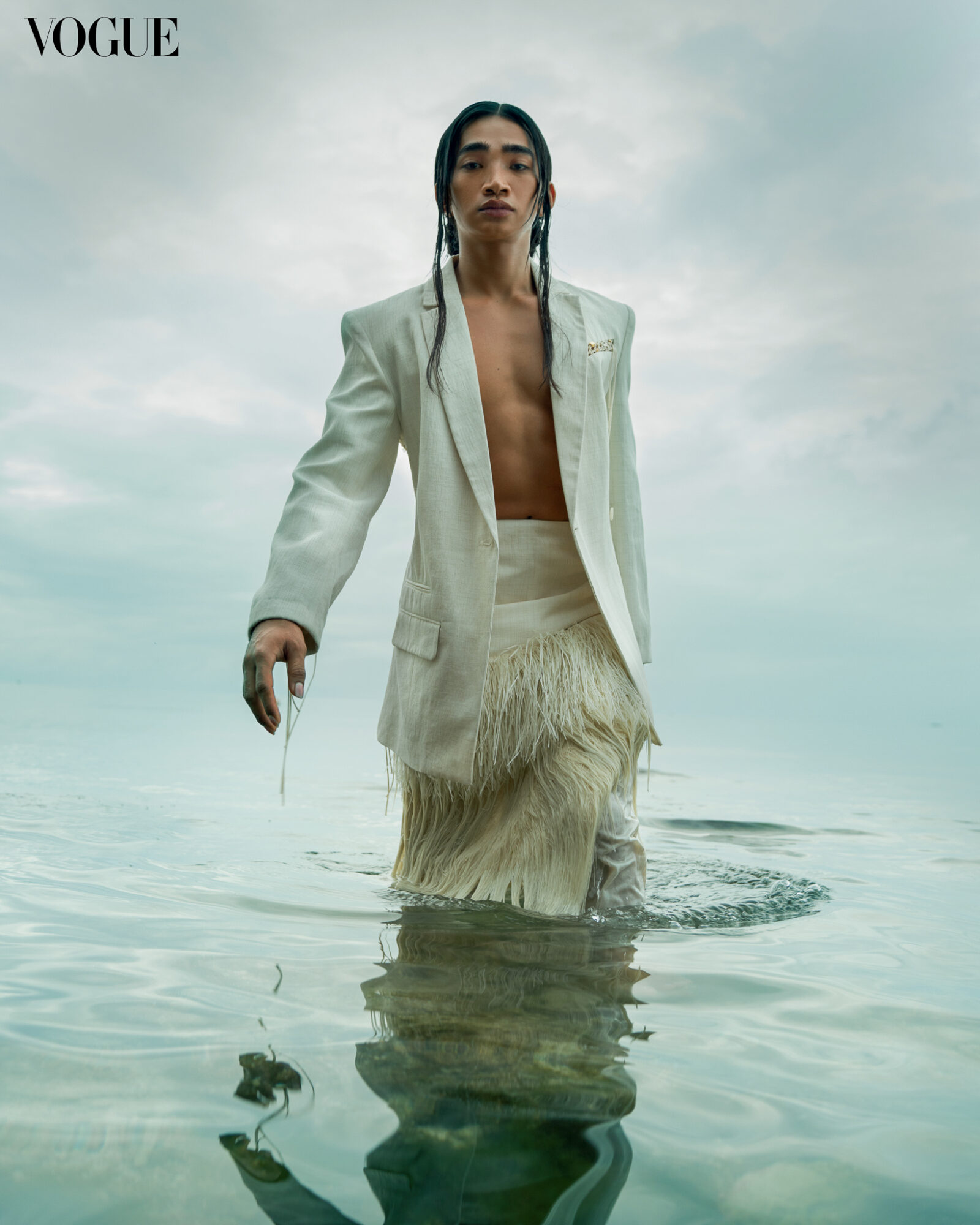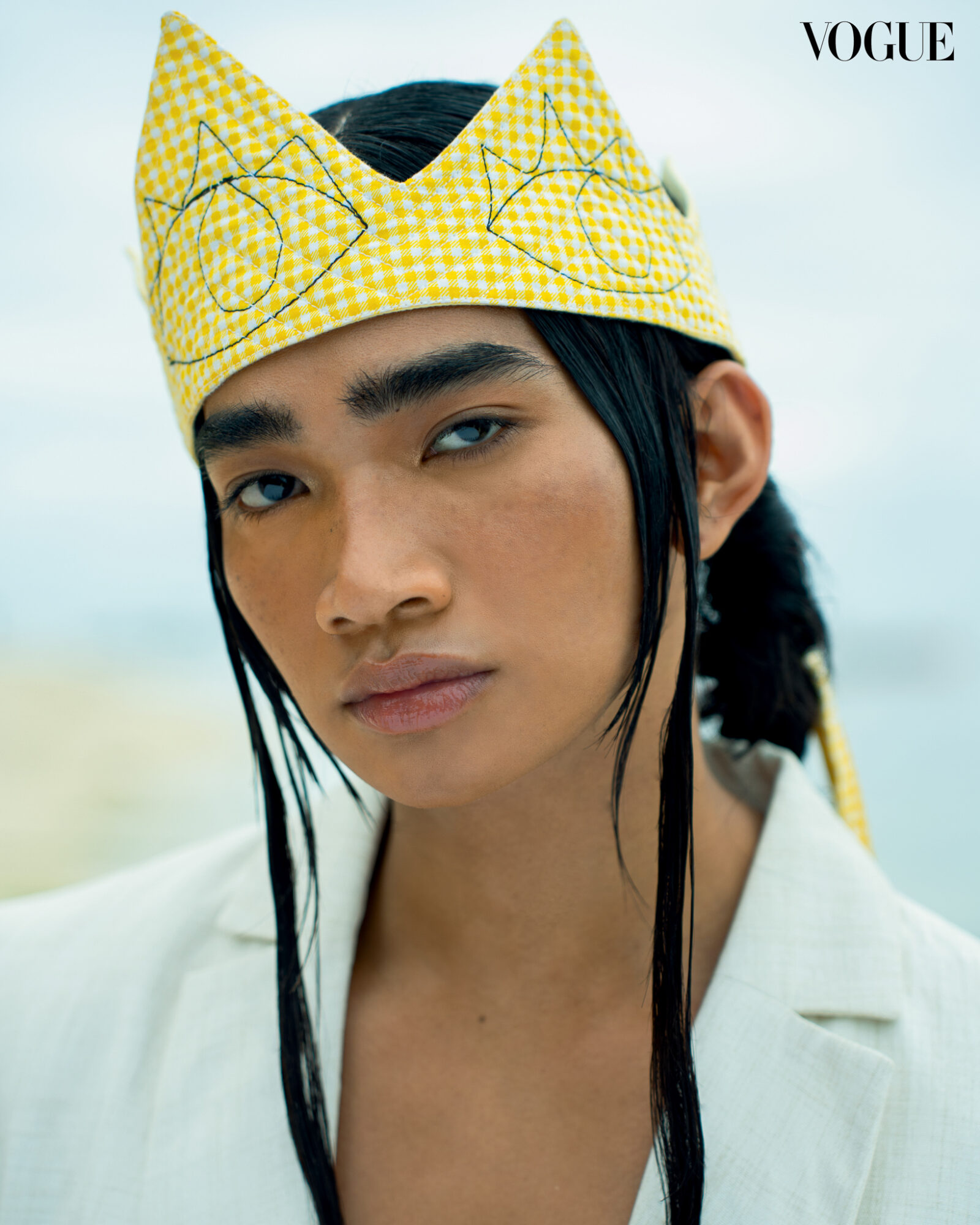 His own world
In a country where something like the SOGIE Bill, which legalizes the protection against discrimination based on sexual orientation, gender identity, or expression, is still on its struggle to become law, Bretman Rock is a reminder of how queer joy can still feel like a dream sometimes. It's also easy to take for granted how he is a multitude of gender fluidity in one body. His social media accounts alone are a trove of the Bretman brand of nonbinariness; he's not exactly just masc or femme (watch that video of him powerlifting 405 lbs while wearing a Nike x Sacai skirt).
That he uses the local 'bakla'—a term that Bretman grew up with before immigrating to the States—speaks of his awareness of how these terms are also used by some people who are trans and nonbinary in the Philippines. (In Filipino, bakla is a blanket term to refer to a gay or effeminate man, effeminate ways, or anything that is perceived as effeminate. The terms are affectionately used within the community and some allies but, as in many cases around the world, are almost always used in a derogatory manner.)
There has been an effort to reclaim these terms by the community, as these are still disparagingly used by some straight people. If you really ask Bretman, though, he doesn't really care what you call him.
"I'm too delusional. I'm in my own world, call me whatever you want. That's why I go by all the genders… Girl, I'm Bretman. I'm not a woman, I'm not a man," Bretman says. "In the Philippines we call everybody 'Ma'am/Sir.' I call everything 'girl,' even when I refer to my dad… 'I miss my girl.' At the end of the day the person that needs to know who you are is you and the people that you love."
Bretman was always encouraged and supported to just be himself. He already had gay cousins (one from each of his grandmother Lilang's seven children) so being gay wasn't something new to his family. "I truly didn't have to come out because they were so used to it," he laughs.
But Bretman said he had to come out to his mom as nonbinary, who had asked about the difference between him and his trans woman cousin Miss Kay. "I just told my mom, 'I'm like you and dad combined in one soul.' I don't know why but it was [the thing] that made her 'Oh, okay. I get it.' Because I told her I've always seen her as more masc than dad and I always saw dad as more femme. My mom was the one working and my dad was at home, putting my sister's hair up and my dad had really long hair, he had a skincare routine while my mom… I don't even think she knew what lotion was," he says. "I don't think I saw her put any makeup on until we moved to America."
This is also why his MTV Following show has become a watershed moment not only for him but to all the brown-skinned baklas around the world. It was a shock. As a kid who grew up and learned English by watching MTV reality shows like A Shot at Love with Tila Tequila, My Super Sweet Sixteen, and The Osbournes, having a show that not only showcases Filipino culture but puts queer desire and success on the front is such a win in so many levels. The show even trended when his mom started speaking Ilocano.
In a span of five years, Bretman quickly evolved from a post monster who overshares about his life to an influencer who is conscious about his impact in the world. In his book, there is a photograph of a note he made when he was young, talking about the dream of a Vogue feature. But this Pride Month feature is significant on many other levels.
He senses that it may open up many new, necessary and uncomfortable conversations. He feels that it means something larger, and gets teary eyed. "It's so magical and I hope people feel the gravity of it." Gradually, tears do fall (and crying in front of another person is something that Bretman Rock never does.) Famous last words.
Beneath the small anxieties and flurry of work commitments, the manifestation of Siquijor's energy is apparent in Bretman. Old trees have provided comfort, the wide expanse—a new sense of direction, the sound of the waves—a new understanding of his place in the world.
"Siquijor definitely made that known to me, that I was onto the next chapter of my life. I felt so powerful there and in my element. I was excited to go home in a sense, because I was excited to start a new version of me," Bretman says. "Now, this next part of my life is me getting ready to be an even badder bitch. I'm fully realized now. I know my power."
Vogue Philippines: June 2023 Issue
Photographs by Regine David, Fashion Director Pam Quiñones, Styling by Brian Meller, Makeup: Anthea Bueno, Robbie Piñera. Hair: Mong Amado. Art Director: Jann Pascua. Production Design: Justine Arcega-Bumanlag. Producer: Anz Hizon. Movement Director: Madge Reyes. Production Assistants: Bianca Zaragoza, Patricia Co, Pilar Recto. Photographer's Assistants: Choi Narciso, David Ong, Sela Gonzales. Stylist's Assistants: Anna Huger, Renee De Guzman, Ticia Almazan, Adam Pereyra, Neil De Guzman. Production Designer Assistants: Geber Cunanan, Jan Abal, John Amon, Jonel Navarro, Olderico Bondoc. Shot on location at the Province of Siquijor and Coco Grove Beach Resort. Special thanks to Dru Sansenbach, Gov. Jake Villa, and Siquijor Tourism