The acclaimed San Francisco-based restaurant opens doors to Filipino culture and the Philippines, adding to our representation on a global scale.
On a Friday evening, the dining room at Abacá Filipino Restaurant is bustling. Music from the resident DJ at the Kimpton Alton Hotel Fisherman's Wharf's lobby—the retro-chic, rock-and-roll boutique hotel where the restaurant is located—pulsates through the semi-open space. "If you don't have a reservation, it would be difficult [to get a table,]" the front desk offers, when I ask if it is this busy on any other given day.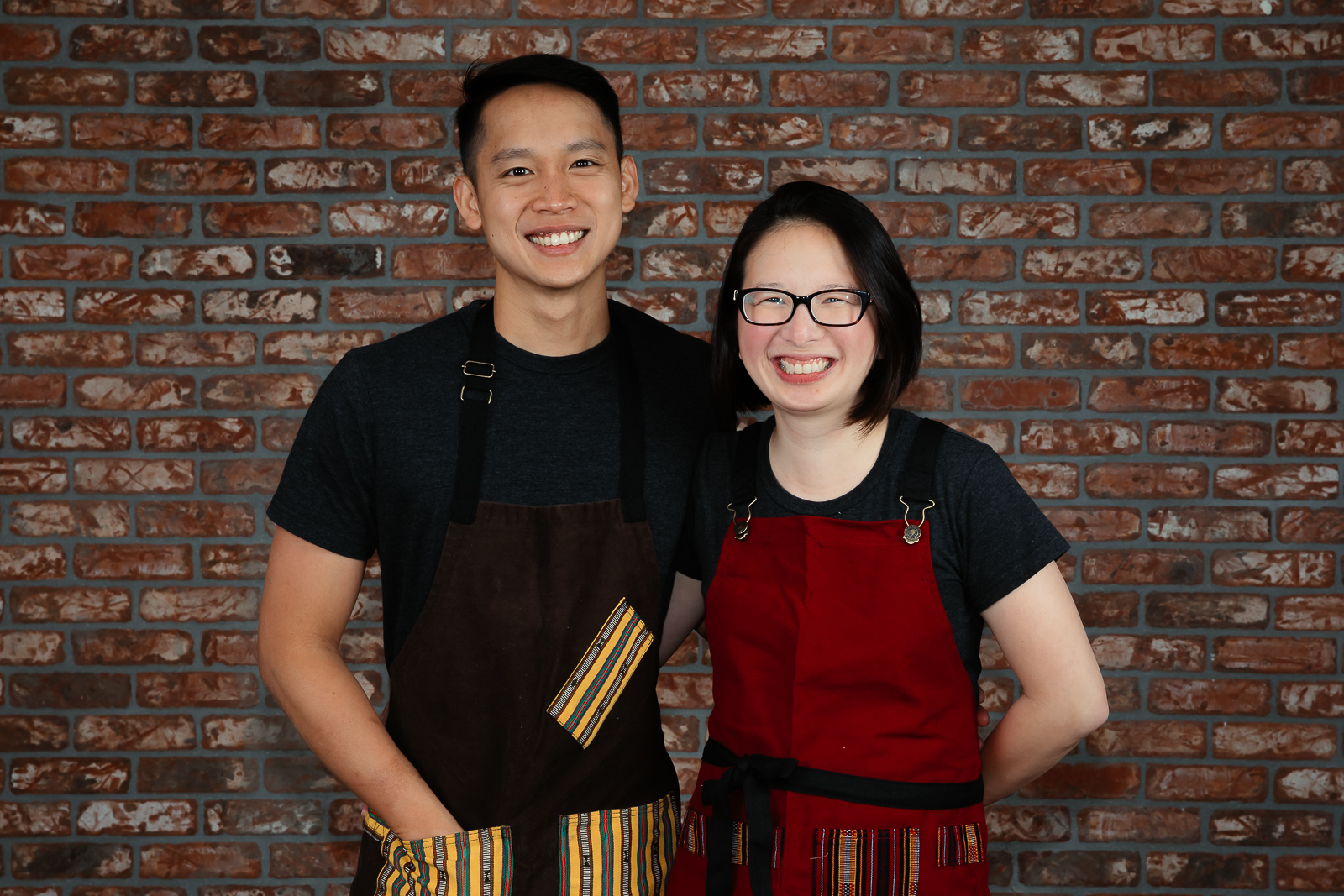 Husband and wife tandem Francis and Dian Ang zip through the bright, airy dining room which features prominent skylights and hanging plants. The former, while mostly in the kitchen, comes out to explain the main courses to different tables. Meanwhile, the latter, who handles front of house, ensures that every guest feels at home. Apart from transitions from one party to another, there is no empty table in sight throughout the evening.
This should not come as a surprise. The New York Times recently released their "America's Best Restaurants 2022" list and Abacá was the sole Filipino restaurant (and one out of only two restaurants in San Francisco) to make the collection. Add to that accolades from Eater, San Francisco Chronicle, Forbes, and a James Beard nomination for "Best New Restaurant" for 2022. Things are flying high for Francis, who cut his teeth at Michelin-starred Gary Danko and Fifth Floor (now Dirty Habit), and Dian, who worked front of house (also) at Fifth Floor, Alexander's Steakhouse and La Mar Cebicheria Peruana.
They first introduced the Bay Area to Filipino food through their Pinoy Heritage pop-up, which was founded after Typhoon Yolanda hit the Philippines in 2013, as a fundraiser. Its success prompted the couple to turn it into their full-time jobs, popping up at various locations throughout the state. In 2021, they realized their dream of opening a brick and mortar.
---
Contemporary Filipino-Californian Cuisine
"San Francisco Bay Area has such a good Filipino food scene," Francis tells Vogue. "However, what was missing was a more modernized version of the dishes we grew up with."
Once they started doing their popups, they went a little deeper into trying to understand the cuisine, traditional techniques, and familiar flavors. "Despite growing up in Manila, I realized that with the Philippines spanning more than 7,000 islands, Filipino food is a very complex, hyper-regional cuisine," he shares. "It varies so much from north to south. Each region's hallmark dishes are influenced by what is available, their cultural influences, and history."
Francis adds that they started to travel and learn year after year, months at a time. "We utilize some of this knowledge to create our own takes on some of these classic, regional dishes."
The result of this is what he describes as "contemporary Filipino-Californian restaurant," owing to his and Dian's roots of growing up in the Philippines and living in the US. "Our inspiration comes from the flavors of traditional and regional dishes of the Philippines as well as the bounty of California. We shop at the farmer's market two to three times a week and incorporate many local and seasonal ingredients to our menu. We like to think of our food as a regional Filipino food, California region."
A starter of hamachi tinapa, inspired by Francis' trip to Samar, is cold-smoked and dressed with coconut milk, ginger, patis, calamansi, red onion and sinamak vinegar. The selection of BBQ sticks include the familiar longganisa pork sausage and chicken inasal, but the addition of an expertly done vegan-friendly BBQ skewer by way of hodo soy yuba skin (wherein the tofu skin is deep-fried and drizzled with adobo glaze) has made the meatless dish the preference of many.
Ngohiong, not often seen on menus in the US, was a dish they first chanced upon during their culinary travels to Cebu. Their vegetable ngohiong lumpia is stuffed with bamboo shoots, wood-eared mushrooms and served with fermented chili sauce. (It contains five spice, which differentiates it from regular lumpia.)
Abacá's seafood pancit, served with shrimp mussels, smoked bay scallops and XO bagoong, is another amalgamation of both Filipino and US cultures. "When we traveled to Tuguegarao, we learned about the handmade pancit for the batil patong," Francis says. "Since then, we knew we had to make our own noodles. Our version right now is our homage to [our] Fisherman's Wharf [location] with the seafood."
A signature which servers recommend to guests is their "Aristocrat" Guinea Hen Fowl, a tribute to one of Francis' favorite Filipino restaurants in Manila. "We smoke and grill marinated guinea fowl and have our version of the infamous java peanut sauce."
---
Cocktails with ube, sampaguita and mais
On the beverage front, Abacá offers a number of Filipino-inspired cocktails like Ube-Colada, Sampaguita Fizz, and Sinaumang Mais, as well as wines and beers from boutique producers they've had longstanding relationships with, a sake selection and non-alcoholics.
General manager and beverage director Justin Goo, who worked previously at Gary Danko (where he met Francis) and Alexander's Steakhouse (where he met Dian) collaborated with Kevin Deidrich of Pacific Cocktail Haven in creating the cocktail program.
"We get a lot of inspiration from the Philippines, whether it's a place like the Baguio, the only place in the Philippines that grows strawberries and where one of our servers is from; the national flower [sampaguita], and wanting to bring those flavors out; or the food like the Sinaunang Mais that is play on the combination of corn and coconut in binatog. The bar team is very talented, and I just want to help get their ideas to the glass," says Goo.
Next to me, a couple was celebrating their anniversary. They curiously looked over at my table and asked me what I had ordered. Both not unfamiliar with Filipino food, they rattled off sisig, BBQ skewers and gising-gising as their choices, but admitted that their exposure to Filipino culture in the US was limited to their colleagues at work. At the end of the meal, one of them remarked, "Philippines, I see you." Both then proceeded to say that they would now be incorporating the Philippines as part of their itinerary on an upcoming trip to Asia.
It's restaurants like Abacá that open doors to Filipino culture and the Philippines, adding to our representation on a global scale.
"The most rewarding part of this journey so far is working with our team, Abacá pamilya—seeing them grow, learn, and really care about our mission of spreading our food and culture," shares Francis. "They embody true Filipino warmth and hospitality." It is also the story of the name: abacá, one of the strongest fibers, is reflective of the team.