From Jo Koy to Lea Salonga and now Apl.de.Ap the musical has a powerhouse cast, on stage and off.
Here Lies Love, the Broadway musical that explores the rise to power and subsequent fall of former first lady Imelda Marcos, is groundbreaking for several reasons. The show, which is currently in previews at the Broadway Theatre in New York and set to officially open on July 20, is the first of its kind to feature an all-Filipino cast.
The show's onstage cast features prominent Filipino celebrities, including Lea Salonga, who will guest star for a limited run, and Arielle Jacobs. But it does not stop there. The producers behind the show also feature global Filipino powerhouses. Below is a rundown of Here Lies Love's notable Filipino celebrity cast, both onstage and off. 
Apl.de.Ap
The latest to be announced, Grammy award-winner Apl.de.Ap, has just joined the Broadway production team of Here Lies Love. "I'm excited to be a co-producer of the first musical featuring an all-Filipino cast on Broadway," he said in a statement. "Here Lies Love means so much to the Filipino community worldwide, and I am honored to support projects like this that highlight the many stories of Filipinos."
Arielle Jacobs
Broadway star Arielle Jacobs, best known for playing Disney characters Nessarose in Wicked, Nina in In The Heights, and Princess Jasmine in Aladdin, takes on a challenge as she plays the main role of Imelda Marcos. "I'm so honored to be able to tell this story and to step into the shoes of Imelda Marcos, literally and figuratively," Jacobs told Vogue Philippines' Audrey Carpio in an interview earlier this year. She noted that being part of the production encourages them to remember the past and the people affected by these events. "It is a very transformative and powerful opportunity for everyone involved, and I think it will also be the same for everyone who comes to experience the production," she said.
Clint Ramos
Tony Award-winning costume and set designer Clint Ramos was part of the original off-Broadway production of Here Lies Love in 2013 as its costume designer. Now he returns not only as the show's costume designer but as part of the lead producing team.
"Yesterday was not only historic because my brother in arms, art, and ancestry, Jose Antonio Vargas and I joined the lead producing team making us the first Filipino lead producers on a Bway musical, but because we were given an opportunity. An opportunity to make art around a "real and vital past" during a "real and vital present," Ramos wrote on Instagram in January, when the Broadway production was announced. "Making art constantly gives us complicated opportunities to claim space and help tell our stories. Those opportunities are never 'drawn straight,' but nevertheless, we must cease on them. Because if we don't, future generations of us who hear the stories, will recognize themselves in them and feel the pain but not understand where it comes from."
Conrad Ricamora
The How To Get Away With Murder alum and Grammy-nominated performer returns to Here Lies Love in the role he originated, the assassinated senator Benigno "Ninoy" Aquino. Ricamora was part of the original off-Broadway cast at The Public Theater in 2013, and then again in the revamped production in Seattle in 2017.
H.E.R.
In April, the production announced that Grammy Award-winning artist and Vogue Philippines cover star H.E.R. was joining the producing team of Here Lies Love. "Filipinos are a global people. We come in all colors and build bridges across cultures," said the singer in an official statement, who also stated she was "beyond excited" to produce her first Broadway musical.
Jo Koy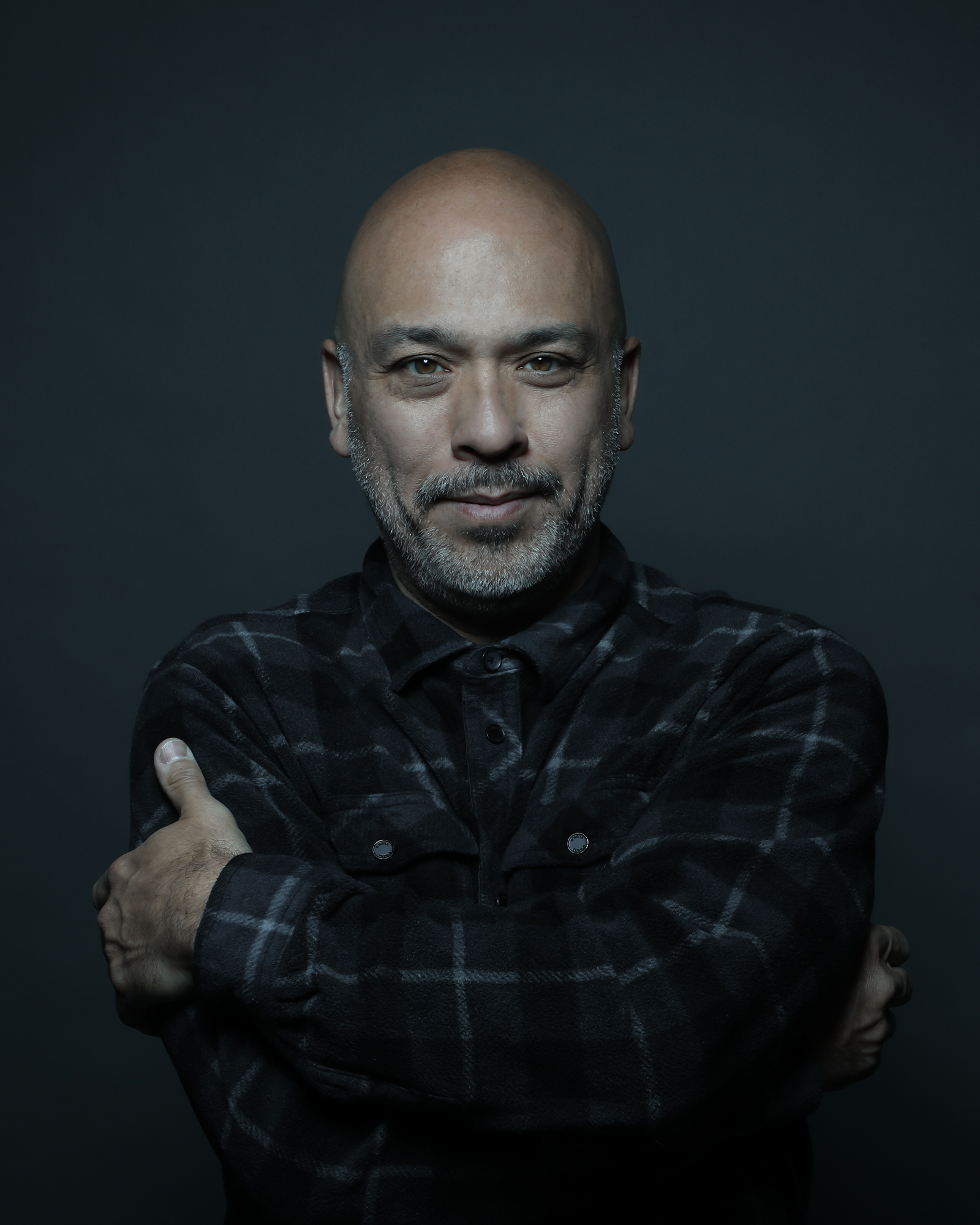 In June before the previews began, stand-up comedian Jo Koy was announced to be joining the producing team of Here Lies Love. In a video posted on the show's official Instagram, the actor-comedian expressed his excitement debuting as a producer in a groundbreaking musical. "I'm so thrilled to be supporting a historic Filipino musical and join a historic number of Filipino producers, including Lea Salonga and H.E.R.," he said.
Jose Llana
Llana reprises his role as the former president Ferdinand Marcos, which he played in the 2011 Mass MOCA workshops and in the off-Broadway production alongside Ricamora in 2013. In an interview with ABS-CBN News, the Drama Desk Award-winning Broadway actor said he "felt real ownership of the show and particularly the role of Marcos." He feels that the story that Here Lies Love tells today is important because "if we don't talk about our histories and learn from them, we will be doomed to repeat mistakes from the past."
Jose Antonio Vargas
Pulitzer Prize-winning journalist, filmmaker, and activist Jose Antonio Vargas was one of the two Filipinos in the five lead producers primarily revealed when the Broadway production of Here Lies Love was first announced. "I am honored and thrilled to be a part of the show's lead producing team," he wrote on Instagram. "We are making history, in all kinds of ways."
Lea Salonga
Tony and Olivier award-winner Lea Salonga wears two hats in Here Lies Love: she joins the cast as a guest performer for five weeks, playing Benigno Aquino's mother, Aurora Aquino. She also makes her debut as a Broadway musical producer in the theater, where she began her Broadway career. 
"As an audience member that stood on the dance floor at the National Theatre in London where Here Lies Love ran in 2014, I knew I wanted to be part of it if and when it ever came to Broadway," said Salonga when she was first announced as part of the musical.