Almost a year ago, Thom Browne broke the internet—or at least the fashion corner of it—when he sent a parade of models down his spring 2023 menswear runway in Paris wearing tweed jockstraps under their micro skirts and tailored shorts, Madonna blasting on the speakers. Last week, it was revealed that the American designer and CFDA chairman would be absent from this upcoming menswear season in Paris, but that's not the end of the story. While Browne has not quite promised an update to his viral jockstrap moment, he may just have one-upped himself. The news is he'll be presenting his new collection during the couture calendar in Paris—date to be announced. 
The special one-off couture offering, which will have no seasonal nomenclature, will include both men's and womenswear and is the kick-off to Browne's 20th anniversary celebrations. "I've been showing my collection in Paris for 12 years, so I always think of couture as being the ultimate challenge in regards to quality, construction, and design," Browne said on a call. "I strive this for every collection, and this being the 20th anniversary of the [brand], I thought it was a nice time to celebrate in this way." The looks will be sold as couture, too. "I look forward to people coming to the showroom after the show and telling this story and showing how beautifully made everything is," added the designer.
Browne, of course, is no stranger to grand Parisian shows, couture-level fabrications, or highly conceptual designs. His ready-to-wear runway collections, which are presented at campy, theatrical shows (most lasting well over the usual eight minutes traditional runway shows do), are exercises in sartorial imagination. Be it an impressively spherical cable knit tennis cardigan, a bustier constructed from a tailored jacket split down the middle with its shoulders as bust cups, or a trompe l'oeil hellenic sculpture column gown, Browne doesn't shy away from extravagant garment concepts; so what will make this collection different? "I'm not approaching it much differently other than making sure that every individual idea and piece is worthy of being shown during this week," said Browne, "out of respect to the calendar and the couture council, I want to make sure that they're happy with the decision of inviting me to show," he said.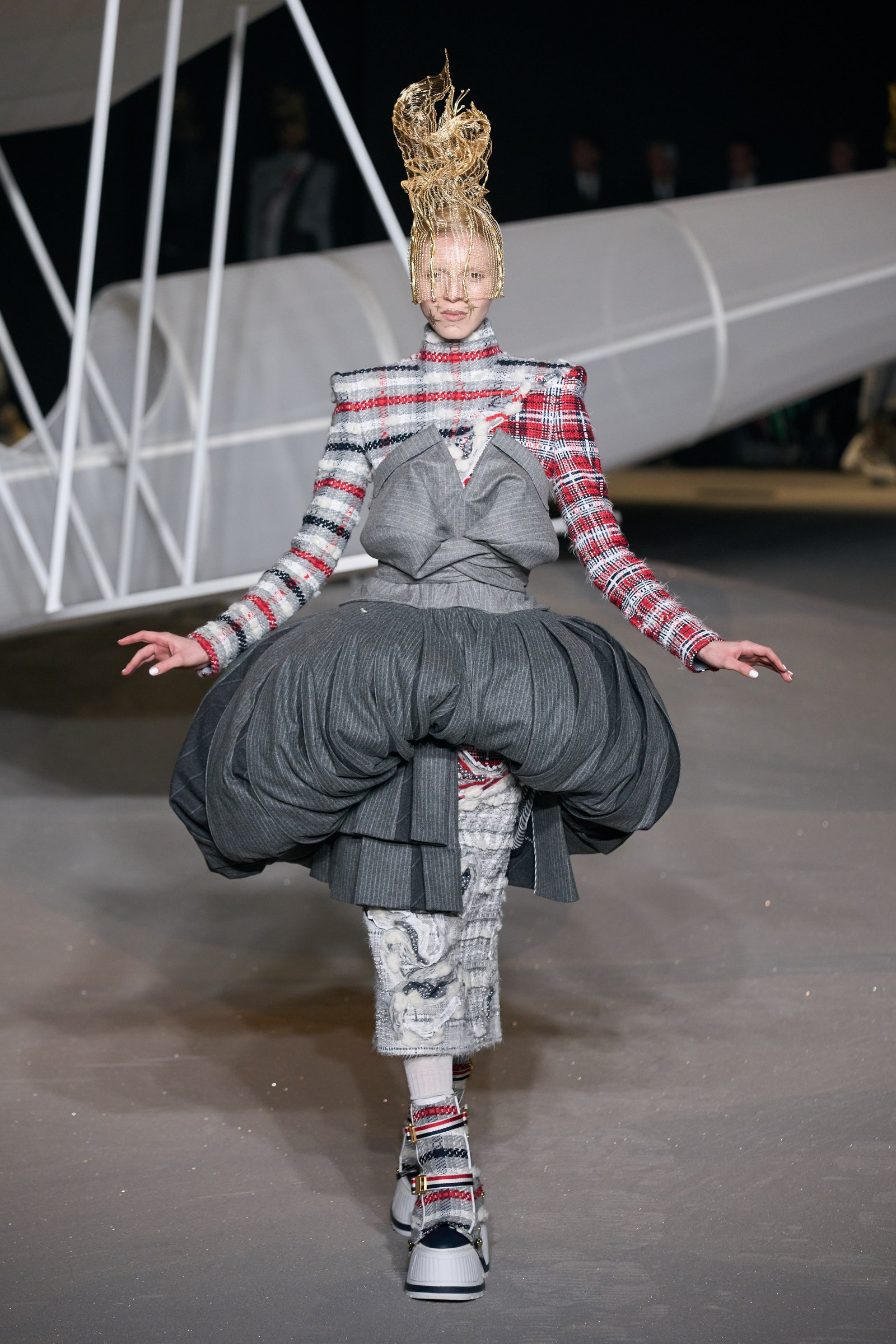 He won't be the first American designer to show on the couture calendar, but he will be the first to do so while chairman of the CFDA. "I think as the chairman, it's important that the world sees American design represented on all different stages around the world. I've always approached my collections from a pure design point of view and, however conceptual I wanted ideas to be, it was never at the expense of quality. It's important that the world sees us at this level," said Browne. "We do have good examples with Daniel [Roseberry] at Schiaparelli, and Ralph Rucci, who in the past has shown during couture," added the designer, "so there is real quality and creativity that is represented from American design. That is one of the most important things that I want to represent in this couture collection."
While Browne would not say much about what we can expect from this collection, he did share what he's looking forward to after two decades in the biz. "I'm not really one to look back, I'm looking more forward and thinking that we're all really fortunate in where we are 20 years in and how it's been just laying the groundwork for what the next 20, 40, 60 years could and should be," he said, before putting his chairman hat back on and sharing some advice: "I think it's important that anybody that has started their own collection, that they have a long-term approach to creating what the next generation of design is going to be. That's what I look to when I think of these 20 years, building the groundwork for what is coming next."
This article was originally published on Vogue.com